A native of Canada now based in the United States, Albert M. Chan is an actor, screenwriter, and filmmaker of Chinese descent. He was recently named a 2022-2023 Humanitas New Voices Fellow for work that "explores the human condition in a nuanced, meaningful way." Among his other distinctions, he has been recognized by the National Film Board of Canada and the Puffin Foundation.
Acting
Ironically, it was only when he was working towards his Ph.D. in Electrical Engineering at MIT that Albert began to explore the creative arts and discovered his true passion for telling stories that matter — stories about how the human heart changes.
Albert's first acting break came in 2006 when he landed a role in Disney's live-action film version of the classic cartoon Underdog. Since then, his film and TV roles have included Gotham (FOX), Julia (HBO Max), New Amsterdam (NBC), Love Life (HBO Max), Girls (HBO), Patriots Day, 30 Rock (NBC), Law & Order SVU (NBC), Body of Proof (ABC), Ghosts of Girlfriends Past, The Makeover (ABC), Clear History (HBO), and Brotherhood (Showtime). He has been cast by directors such as Spike Lee, Greg Mottola, Henry Bromell, and Mark Waters to act opposite Helen Hunt, Liev Schreiber, Julia Stiles, Matthew McConaughey, Jennifer Garner, Justin Long, Larry David, Cybill Shepherd, and Mariska Hargitay.
Filmmaking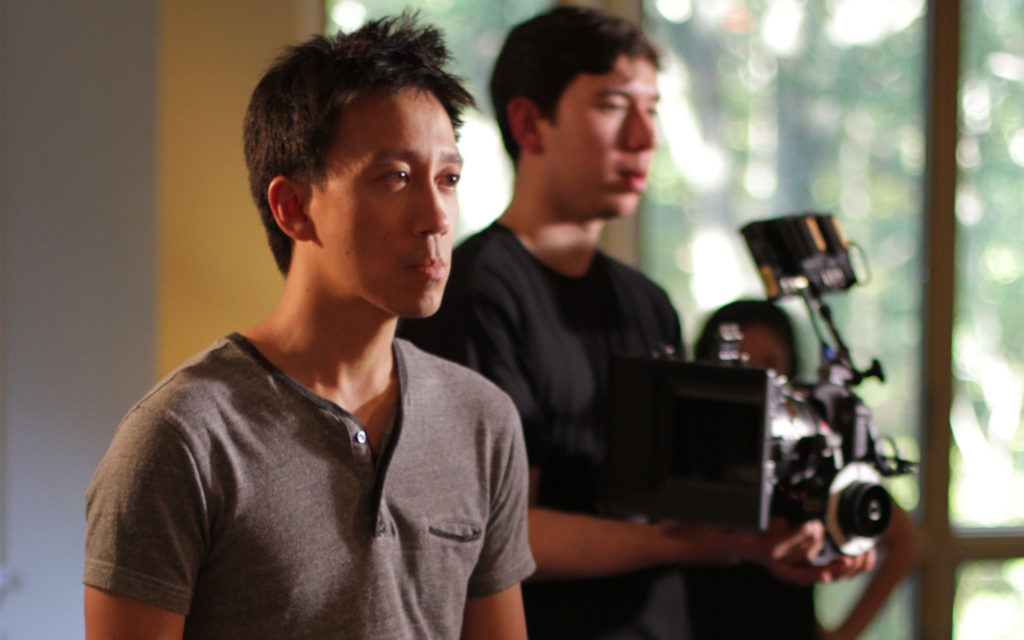 Albert broadened his interests to filmmaking in 2007 when he wrote, directed, and produced his first film, Fate Scores, an experimental silent film which was recognized by the prestigious National Film Board of Canada and acquired by Moving Images Distribution (formerly Canadian Filmmakers Distribution West) after a successful festival run.
Albert directed and starred in his follow-up film, The Commitment, about an interracial gay couple adopting a newborn baby. After the couple meets the pregnant Asian birthmother, they receive a surprise that threatens their relationship. In addition to writing, directing, and executive producing the film, Albert also stars as Robert. The film has screened at over 50 film festivals on six continents and won multiple awards, most notably edging out Oscar®-nominated Moonrise Kingdom to win a 2013 NASW Media Award. The film is available at Amazon.com on the compilation Green Briefs.
Albert's third film, Descendants of the Past, Ancestors of the Future, stars Golden Globe®, Emmy®, and Drama Desk nominee Tina Chen. Inspired by the migration experiences of Albert's mother and grandfather half a century ago, the film focuses on an expectant father who must deal with his family's past in order to face the future. The film received a Puffin Foundation Grant and was a finalist for the prestigious Roy W. Dean Film Grant, awarded to films that are "unique and make a contribution to society… stories that can heal and enrich our lives." On the festival circuit, the film garnered awards for Best Screenplay (Albert M. Chan) and Best Actress (Tina Chen) at the NYC Downtown Short Film Festival and a Best Actor Honorable Mention (Albert M. Chan) and a Best Actress Nomination (Tina Chen) at the Asians on Film Festival.
His latest narrative film, Welcome to the World, has critics universally praising Albert's performance. Shot on an iPhone in one continuous take for less than $140, the film depicts a troubled man recording a video message for his pregnant sister. The film has so far screened at over 50 film festivals on six continents.
Albert also directed, edited, and produced the documentary MAP for Health: 25 Years of Asian Pride, about a group of young people who banded together to help the largely neglected Asian-Pacific Islander population during the AIDS crisis in the early 90's, which premiered at the 2018 Boston Asian American Film Festival.
Writing
As a screenwriter, Albert was recently named a 2022-2023 Humanitas New Voices Fellow for work that "explores the human condition in a nuanced, meaningful way." He is currently developing feature projects including the Black List Endorsed/Recommended grounded sci-fi screenplay Incarnations and the gay sci-fi love story The Verge of Seas.